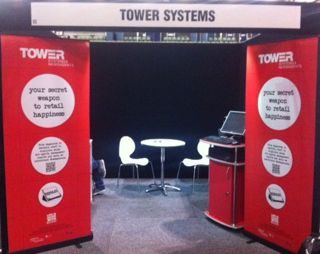 We're all set for the GNS newsagent trade show in Perth today having setup the stand yesterday and made sure that we are good to go.
We have a team ready for today covering support and sales. We will be able to serve newsagents using our newsagency software as well as sales prospects – newsagents without software or those considering switching.
We encourage all newsagents in Perth and surrounding suburbs to get to the trade show today. There is an excellent mix of products and service to check out and some good deals to be had.
Be sure to stop by the Tower Systems stand and say hi.