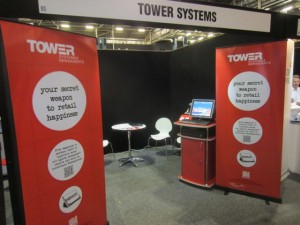 We had a terrific day yesterday at the GNS Market Fair in Perth.
We were able to help existing customers with technical support questions as well as serving sales prospects with a demonstration of our software and the wonderful things it delivers for newsagents.
The trade show stand is another outing for our new marketing collateral for newsagents – all part of our complete marketing collateral refresh.