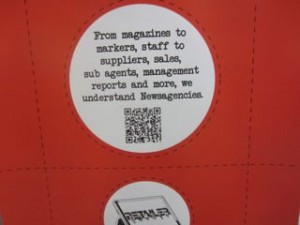 There is no better way to educate people about technology than to show them. This is why we are using QR codes on marketing postcards, our professional product brochures and trade show banners.
We are able to show our retail business customers how the QR codes work and how they can use them in their businesses in a range of ways to encourage deeper customer interaction.
At recent trade shows we have been the only software company educating attendees about QR codes in this practical and structured way.