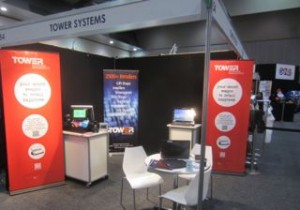 We enjoyed a good first day of the GNS trade show for newsagents in Melbourne. Plenty of customers stopped by as well as some terrific prospects and plenty of suppliers with whom we work.
It's been a good day of opportunity and networking.  Often it's the discussions away from the stand that are the most valuable.
Our singular focus on supporting and enhancing them most widely used newsagency software was a key message.  Not cluttering our stand with peripheral offerings kept the message clear.
Tomorrow should see even more of this with more newsagencies closed on a Sunday.