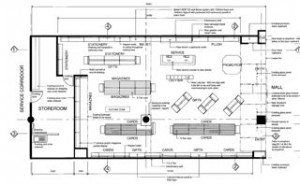 There was a time retail shop layout was fixed for years on end. Today, thanks to flexibility in shop fitting units and materials, retailers are able to change their layout to better serve business needs.
Thanks to our Point of Sale software data, retailers can report on product performance by in-store location.  Retailers can also tap into other business performance data to better inform layout and shop floor decisions.
We have seen retailers make significant shop layout changes as a result of reviewing reports and carefully assessing business performance.
We have also seen retailers use reports from our POS software to design new businesses. Being able to report on unit sales, revenue and GP based on product departments, categories and suppliers enables retailers with flexible shop first to make the most of their business opportunities.