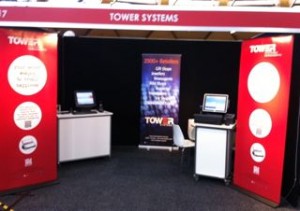 With close to 700 newsagents using our software in NSW/ACT, our stand at the GNS Market Fair in Sydney today and tomorrow will be busy.
Already today our team has got to speak with plenty of our newsagency software customers offering free training, talking about business and generally catching up. That's what we are here for.
We are very happy with the professionalism of the stand and that it represents our brand and what we stand for in the newsagency space.
The photo was taken this morning before the show opened.