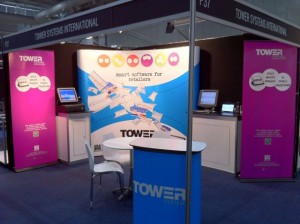 We are all set on our stand at the JAA International Jewellery Show in Sydney starting this morning.
In addition to showing off new jeweller software, our stand is showing off new marketing collateral for jewellers … a shift in our offer and a deepening of our commitment to helping jewellers build more valuable businesses.
Our stand is perfectly positioned to enable us to make the most of this event.
We are excited for the next three days.