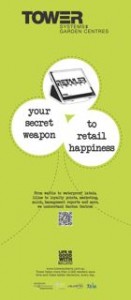 Tower Systems is proud to have signed on to support Nursery & Garden Industry Australia, the association serving garden centres and nurseries in NSW/ACT.
With our garden centre software well established in garden centres and nurseries across Australia and making a genuine difference to many businesses, our credentials are well established in helping retail and wholesale businesses manage day to day trading, customer records, supplier connections, employees and a range of other business needs.
We help garden centre owners bring good structure to business management and to unlock business-building sales and marketing opportunities and thereby better connect with existing and prospective customers.
Our work with the NGIA is all about boosting the professionalism of the business channel for a healthier future.