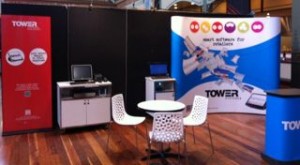 Our stand at the Ausbike 2012 trade show is up and running and enjoying the opportunity of meeting with bike retailers in Melbourne over the next few days.
Our latest industry standard bike shop specific software is on show for all to see. This bike shop software helps bike retailers & suppliers better connect.
The first day of the trade show has been an excellent success with some terrific new leads from Australia and a couple from overseas. Despite the reports of doom and gloom in some media outlets, bike retailers appear to be strong and chasing growth. We're thrilled to be hear and part of good news.