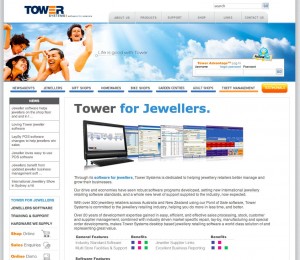 Tower Systems is thrilled to deliver jeweller specific software news to the new jeweller page on its POS software website.
The new news feed demonstrates to jewellers excellent engagement from the software development, customer service, supplier and sales teams within Tower for jewellers and their colleagues.
Released weeks ago, these jeweller-specific website enhancements deliver excellent customer service to the hundreds of jewellers using the Tower software as well as to jewellers considering Tower Systems.