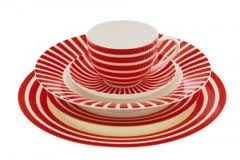 Homewares retailers using our Point of Sale software for homewares shops are using the software to drive sales this Christmas season. By engaging with our email, text, receipt and point of purchase marketing opportunities they are able to generate more business from existing shoppers and to help these shoppers bring more traffic in-store.
Our Homewares POS software users are also harvesting excellent customer data through the Christmas season, data they will leverage through 2013 for additional revenue.
By curating valuable business data using our POS software, retailers are able to identify and pursue business growth opportunities.  This in itself is a good reason for homewares retailers to use smart Point of Sale software to run their business … it's more valuable than a generic software package.
The areas of our software homewares business owners and managers particularly appreciate are:
Catalogues … the ability to discount items between a date range as well as the ability to structure buy X and get Y and other catalogue type deals.
Hampers … the ability to package a number of items and or services together to create a new hamper or package deal item.    This is especially useful at seasonal times.  Hommewares store owners like that they can package up items and then break the package down if necessary.
Reorder control … with considerable capital invested in floor stock and many homewares suppliers offering a Just In Time supply chain, through our Homewares Software, homewares retailers are able to reduce their stock investment without reducing sales.
Customer Loyalty … rewarding customers for spending an above average amount in a set period enables homewares retailers to thank these high-value customers.  the flow on is good word of mouth for the business and more traffic.
Community connection … thanks to clever local marketing engagement opportunities, homewares retailer are able to support local community groups and thereby show strong community support credentials.
Gift cards … with professional designed and manufactured gift cards, our homewares retail customers are able to sell a gift when the shopper cannot find exactly what they are looking for.  Our in-house design service delivers access to gift cards which really set our customers apart.
In these and other areas, Tower Systems homewares retailers are accessing tremendous benefits and leveraging measurable growth.