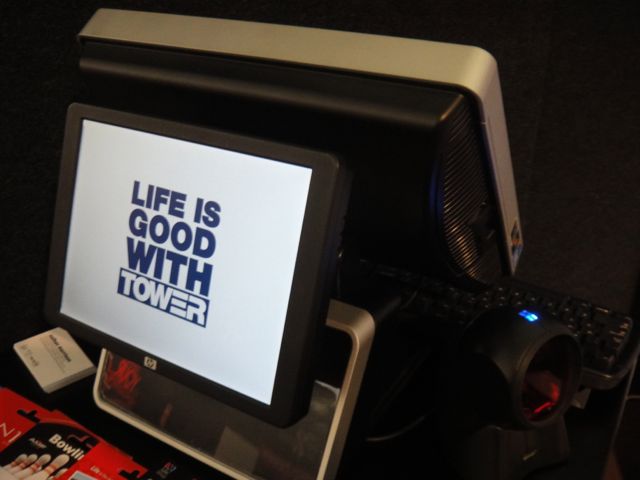 We switched another retailer over to our Point of Sale software recently and at the same time replaced their computer hardware.
Poor quality hardware had been a problem for this retailer, cheap hardware not suited to high volume retail transactions.
With the sales counter the core of the business it is essential that POS hardware operates without fail.
This is why we sell Hewlett Packard retail specific computers as well as the HP all in one Point of Sale unit (pictured). The HP All-in-One POS unit is easy to setup, a breeze to support and offers clean access at the retail sales register. The durable steel chassis will withstand the prolonged wear and tear typical in retail. The touchscreen display is liquid- and dust-resistant. Use fingertips, fingernails, a stylus or credit card edge – anything at all and it works a treat.
While we are primarily a software company, we are often asked for recommendations and do often supply hardware with our software.  We happily recommend the HP All-inOne POS unit for its elegance, simplicity and ideal service of many retail requirements.  It hits technology at the counter beautifully.