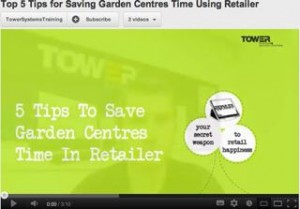 Tower Systems last published a new training video to its garden centre software customers.
Offering practical advice on time-saving opportunities available to garden centres using our software, this training video is another example of us going beyond traditional software support and delivering practical business management advice.
The video is accessible to anyone from the garden centre landing page on our website.
We released two new training videos last week, further enhancing the suite of video based training resources available for our customers.