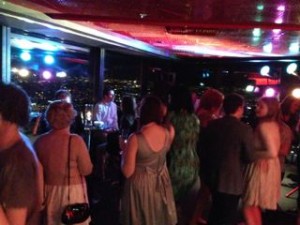 Tower Systems hosted team members and partners from around Australia and New Zealand Saturday night for a Christmas Party at the Eureka Tower, 89 floors above Melbourne.
We enjoyed a stunning view, gourmet food, wonderful wines, great music from our DJ and great company.
The party was a terrific opportunity for people to relax and unwind and to celebrate the end of a big year.