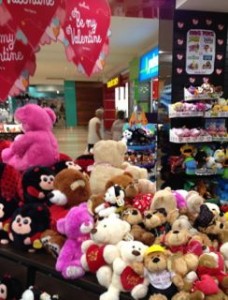 The commercial reach of Valentine's Day can be broader for retailers using gift shop software to target products and shoppers.
Thanks to smart reporting and immediate basket analysis tools, the Tower Systems gift shop software is already helping retailers to leverage more benefits from Valentine's Day 2013.  From facilitating promotions on receipts to guiding smarter product adjacencies, the Tower gift shop software in enabling retailers to turn a good valentine's Day season into a more valuable season.
While some shoppers see Valentine's Day as an American commercial season, smart retailers make it about fun, enjoyment and loving each other … broadening the reach of the season to make it more valuable at the sales counter.
Connecting with emotions helps drive deeper shopper engagement and our software can show the products that are working best through the season to deliver good results for the business.
Valentine's Day is providing an excellent opportunity for retailers to check consumer sentiment for 2013. Early indications are good.