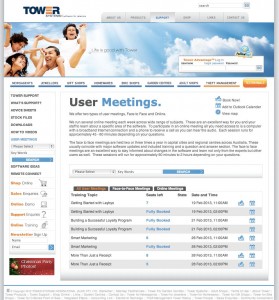 The new live online training workshops we launched earlier this year from retailers using our Point of Sale software continue to draw excellent numbers and meaningful engagement.
As the screenshot shows, we have sessions booked out well in advance. We continue to add more sessions to serve demand.
These online workshops continue to be a valuable point of difference for us. For years now we have led in our respective marketplaces in the delivery of free training opportunities. It's easy to announce that you do this and considerable harder to deliver. We're proud to deliver.
We will soon announce our March program.
The POS software training program this year is proving to be particularly useful to our customers:
Getting Started with Laybys
Building a Successful Loyalty Program
Smart Marketing
More Than Just a Receipt