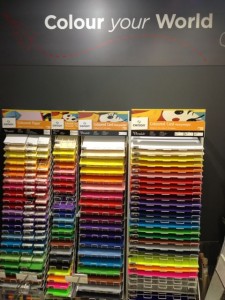 Accurately selling inventory items without a barcode is easy with the Tower Systems Point of Sale software. A good example of where this is important is in the selling of single sheets of coloured paper and cardboard in newsagencies, stationery shops and craft shops.
While a retailer could put a barcode on the sheets, the adhesive could damage the product. So, being able to sell the items without a barcode is important.
Using the Tower Point of Sale software, retailers can easily sell items without a barcode thanks to clever touch screen setup. They can sell to whatever level they want including, in the case of cardboard, brand,colour, size and the like. This flexibility is very important for craft shops that want deep level stock control in their business. It speaks to the wonderful flexibility in the software.
Retailers of all types use the flexibility in the POS screen for selling items that cannot have a barcode for one reason or another.