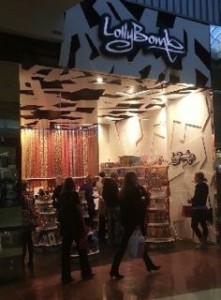 Tower Systems is proud to have completed the installation of its innovative Point of Sale software in a new candy shop in Adelaide. This installation is also featuring the new direct scale integration in the Tower POS software.
Thanks to engagement form this and other retailers using the Tower Point of Sale software, the company has been able to enhance its software beyond the areas traditionally served by the company. This provides more capabilities for retailers, more value from their IT investment.
The scale integration is just one of several major innovations delivered by tower Systems already in 2013 as the company ramps up investment in its software.
With more retailers blurring the lines between their traditional and new operations, having software that is flexible and regularly updates is proving to be key.
Tower Systems appreciates the generosity of time and support from its customers as this helps the company invest in such facility expansion.