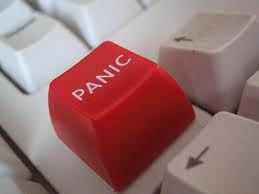 The panic button facility in the Tower Point of Sale software provides retailers and retail employees a vital facility for handling retail theft situations.
Installed in the software years ago, pressing the panic button pops the cash draw and emails and text messages those the business requires to be notified of a theft. It provides the retail employee confronted by theft an easy way to deal with the confrontation without the perpetrator knowing the steps beyond opening the cash draw that are being taken.
The panic button function is another way Tower Systems serves the needs of retailers beyond traditional retail. It's another point of difference retailers notice when comparing the Tower software to some other solutions.
Footnote: the image is for blogging purposes only. Users choose if they want the button showing or not.