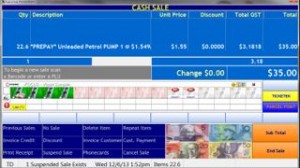 Tower Systems is undergoing the final stages of certification of fuel pump management from within its Point of Sale software.
Developed for several specific client situations, the fuel integration module significantly enhances the retail channel reach of the Tower software. Some existing customers are keen to use this integration as they transition the focus of their own retail businesses.
Once final certification is achieved, Tower has installation work scheduled. This will deliver live and commercial use of the new facilities in the software.
Developed to strict industry standards and to meet the certification requirements against Postec and NSC standards and requirements, the fuel integration completed by Tower Systems reflects some very serious software development. Its completion is a testament to the professionalism of the development team at Tower Systems.
Just like the retailers POS software companies serve, software developers need to evolve their own products to broaden their base of to move with the needs of their customers.