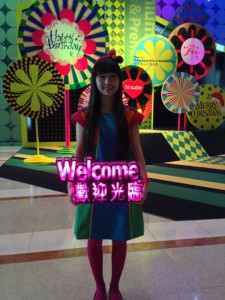 Trade shows are an important part of our marketing strategy for our Point of Sale software, they help us connect with many in the various marketplaces in which we serve. Trade Shows are also an excellent resource for inspiration, learning what retailers are doing to innovate in each retail channel.
We love attending trade shows to learn from retailers about what's important to them and what innovation they are chasing in products and infrastructure for their businesses.
This is our tip for this Sunday, get to more trade shows, soak up the ideas and consider these in the context of your retail business.
We find trade shows to be inspirational for our retail businesses.
The photo is from the recent Hong Kong Gift Fair which we attended to connect with gift shop owners and buyers.