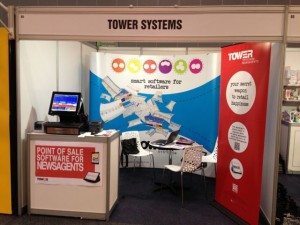 Our stand at the GNS Market Fair this weekend has been busy with a stead stream of visitors. Some were existing customers dropping on for a friendly chat while others were people looking to install our software. We also got to network with plenty of suppliers. With two thirds of all newsagents with newsagency software partnering with us we're well established as the industry leaders and we're resources to help newsagents with the transitions they are embracing.
Our stand featured our exciting discount vouchers facility, our extraordinary reporting tools and our time saving newsagency management software.
Attendees at the show only saw software from two newsagency software companies – ourselves and POS Solutions.