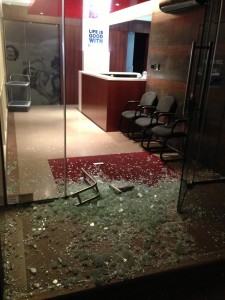 A robbery at our head office in Hawthorn at 4:30am this morning has disrupted our marketing plans with our purpose built Apple Mac computer being stolen from our marketing department work area. The break-in caused significant damage to the entrance to the office. A laptop from another section of the business was also stolen.
The police have called this a targeted attack.
Our immediate marketing is disrupted while Apple assembles a replacement computer. While we're insured the disruption is expensive given we're in the middle of a busy trade show season.