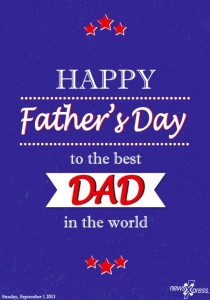 The catalogue facilities in our Point of Sale software have been helping jewellers, bike retailers, garden centres, gift shops, homewares shops and newsagencies to embrace the sales opportunity of the 2013 Father's Day season.  They have been able to run special pricing just for the Father's Day season using date based catalogue tools.
Our POS software has also helped with the creation of Father's Day hampers and similar gifting opportunities where multiple items are put together to be given as a Father's Day gift.  The software manages the aggregation of the hamper and the breakdown to single products should it not sell.
These and other tools help retailers make the most from retail seasons such as Father's Day. We back the tools with free advice and training for retailers using our software.