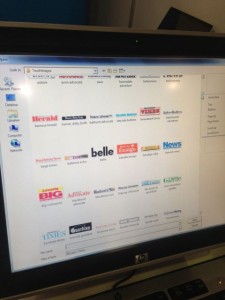 Retailers using our Point of Sale software have access to a library of touchscreen buttons for customising their touch screens to suite their particular needs. In addition to the free library, they can easily make their own buttons – further enhancing customisation of our software to serve their business needs.
We know that streamlining sales counter functions improves the enjoyment of employees in a retailer in addition to reducing mistakes and making the overall business more efficient.
Our work in this area is another way Tower Systems is helping retailers to build more valuable retail businesses.
The photo shows just some of the touch screen buttons available to retailers using our POS software.