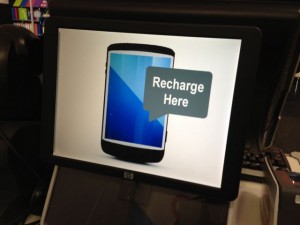 More and more retailers implementing our Point of Sale software are choosing the respected HP all in one unit for their register. This compact unit can include a quality customer-facing display that enables the business to promote products it sells for impulse purchase by the customer at the sales counter. This is a far more practical and valuable solution for the business than a large screen display located elsewhere in the business that may promote products available from other retailers.
Supported by good ad serving software in our POS software, our customers are able to promote what they want when they want.
This is another way we are helping retailers make money from their IT investment.