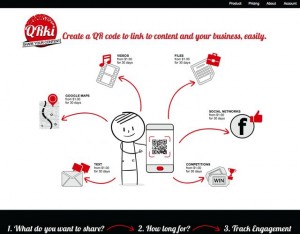 QRki the QR code access and publishing platform for small business retailers is gaining traction as more businesses embrace the opportunity.
With free QR code generation for Facebook page likes, Twitter follows and LinkedIn follows and low cost  – $1 a month – access for QR code links to competition entries, videos, documents and other content, QRki is targeted squarely at small and independent retailers.
The feedback from customers in the week since launch has been excellent. They are loving having a new platform through which they can enhance the in-store customer experience.
We're proud to bring this to market.  Existing Tower customers have FREE access to all QRki functions at the moment.