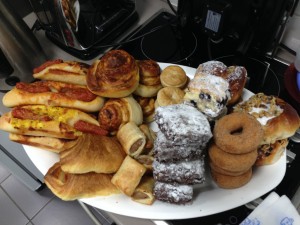 We're kicking off the day today with our usual Friday breakfast for the head office team – but with a twist being AFL Grand Final eve.  Note the party pies and sausage rolls from a local bakery.  Next up is a lunch.
Being located in the heart of Hawthorn we have plenty to celebrate.
None of today's celebrations will get in the away of our team providing their usual friendly and knowledgable service.