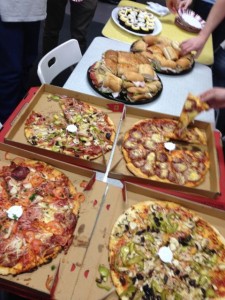 Here is just part of the AFL Grand Final Lunch we put on today at our Hawthorn head office.
This spread coupled with some beer and cider on top of a filling breakfast made for a good way to celebrate grand Final ever while taking care of business and ensuring our customers were served.
We had plenty of people on leave today so the spread was not as big as it could have been.
The food selection ranged from gourmet pizzas through to healthy Subway sandwiches.