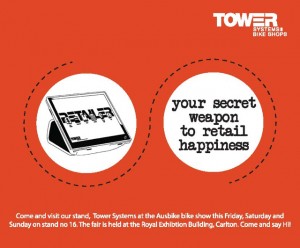 The latest Bike shop software is ready to go on show at the Ausbike 2013 trade show which commences this morning in Melbourne.
Bike shop owners will be able to see the most popular bike shop software in Australia in the Tower Systems stand. Plus they will be able to see how they can use this software and our webstore interface to compete with online bike retailers and improve customer service and engagement.
We're excited for what is set to be a busy trade show.