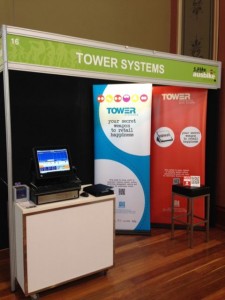 Our bike shop software has been a hit at the Ausbike 2013 trade show in Melbourne. yesterday was the first day and was trade-only. The next two days are trade and public and typically we generate more good leads these days.
Day one was terrific for new leads as well as connecting with existing customers. As the bike shop  software company with more bike retailers than any other we're in a strong position in this vitally important specialist retail channel.
Our bike shop is backed with live in-store training, live 24/7 support, webstore integration and specialist bike shop and workshop management facilities that are important to any competitive bike retailer.
We're looking forward to the next two days.