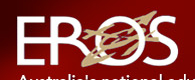 Tower Systems is proud to sign on as a gold level sponsor of the EROS Association – serving adult shops and their suppliers. As developers of adult shop software that is already in use in many adult shops around Australia as well as supplying software to a major adult shop wholesaler, Tower Systems is well engaged with the channel.
Our sponsorship of EROS is in support of an association vital to the industry and the health of the retail and wholesale businesses in the industry. Through the relationship tower Systems will be in communication with EROS members, sharing business management and growth insights that should serve these businesses into the future.
Across a range of retail channels Tower Systems leads in providing industry-standard software that connects retailers and suppliers. Our common approach to all is to provide professional and proves software solutions backed by understandable and accessible support.