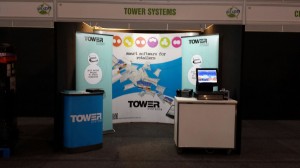 Wow! What a trade show! The Pet Expo went off for us yesterday – in a great crazy busy way. We met plenty of sales prospects in the form of pet retailers and wholesalers.
We had a terrific time today developing excellent connections in the pet retail channel on the trade show floor. We're thrilled to be the only software company at the Pet Expo trade show.
The reaction to our pet shop software has been terrific with many loving the facilities tailored for their needs.
We rate the Pet Expo as one of the best trade shows for us in 2013 and we still have what should be a busy day to go today.
UPDATE (20/10). Day two was excellent too. Plenty of sales leads and many new supplier connections. What a joy this trade show has been!