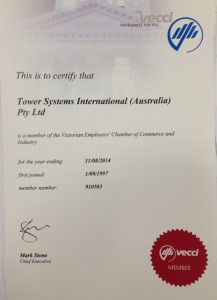 Tower Systems was thrilled to receive recognition recently for long-term support of the jeweller channel with our jeweller software. Our jeweller software is used in hundreds of jeweller businesses, serving on the front counter managing sales, in the workshop managing repairs and in the office managing the business.
The software we sell and support today is vastly different to the software of years ago and even a year ago. Undergoing regular enhancement, our software severs more needs in jeweller businesses today thanks to advice and guidance from jeweller users.
A key point of difference for the jeweller software from Tower Systems is that we do not want to tell you how to run your business. Smart jewellers want access to accurate data with which to manage their businesses. This is what our software provides – access to business data.