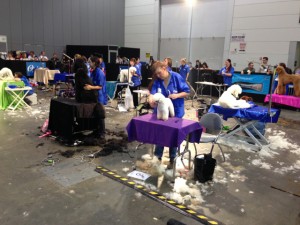 While we enjoyed the the opportunity of showing off our pet shop software at the Pet Expo in Melbourne ten days ago, we got a real buzz out of watching professionals in action grooming pets (as shown in the photo) as well as experts with birds handling them in the arena near our stand.
This week, however, we have been enjoying singing business won as a result of us being at the trade show. We're heading into a busy time installing our pet shop software in many businesses right across Australia.
As is always the case, what we are learning from pet shop owners and employees is adding value to the POS software we offer in other retail channels.