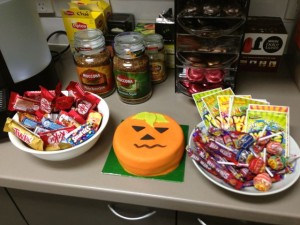 We have a selection of halloween candy and a pumpkin cake out ready for some halloween fun at the office today. With many of our retail colleagues embracing the season we wanted to get in on the sweet act ourselves.
If you call and we sound a bit crazy it's probably a sugar rush!
Halloween is bigger in Australia this year than ever and our software helps retailers make the most of the opportunity.