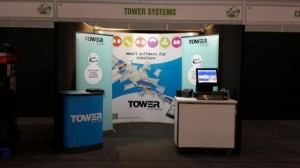 Sales of our Pet Shop software have surged following the Pet Expo in Melbourne just a couple of weeks ago. Already this is the most successful trade show event of the year for us and that is saying something since we've had some excellent trade show successes in 2013 in a range of specialist retail channel marketplaces. The support from the industry association, suppliers and others has been wonderful.
Pet shop owners and managers are loving the facilities in our pet shop software, facilities that serve unique needs in their businesses. Thanks to our growing user community we are sure to expand our capabilities even further.
Pet shop owners and managers love our handling of:
Microchip number recording.
Flexibility in shopper loyalty programs from points to discount off next purchase.
Smart customer marketing tools based on shopper habits.
The ability to bundle items with special pricing for these bundles.
Support for supplier stock files and invoices – we have many stock files on our website.
Smart reporting tracking sales by pet type, supplier and or sales person.
Staff member performance tracking.
Integrated EFTPOS.
We have sales people working for us covering all of Australia: VIC/TAS: Anthony Franklin 0403 189 379; WA/SA: Tim Batt – 0401 833 917; NSW/ACT: Nathan Morrison 0417 568 148; QLD/NT: Paul Slater 0434 365 789. They'd be thrilled to show you our software and listen to your needs.