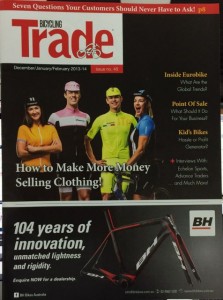 Tower Systems features in a two page article on best practice bike POS software in the latest issue of Bicycling Trade magazine.
Our software is held up as a specialist solution for bike retailers in Australia and New Zealand. Our market share makes us the most widely used bike shop specifically developed for bike retailers.
We help bike retailer develop and run more successful retail and workshop businesses.