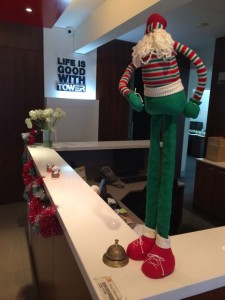 Our head office has been decked out for Christmas with decorations and other treats to mark the season.
The photo shows the reception area where a tall Santa visitors to the office.
Christmas is a favourite season for many and we have developed traditions of our own here over the years. It's a fun time at work.
We have a Kris Kringle coming up which is set to be especially fun.