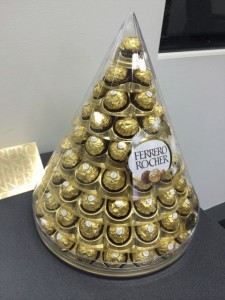 Our help desk team received a delicious Christmas gift from one of our clients in Queensland last week.
This Ferrero Rocher Christmas Tree was soon demolished as we cheered the client for their generosity.
The gift was an unexpected delight an the note especially heartwarming.
Our help desk team members work hard every day often helping outside what is usual to help our customers get the most from their POS software.