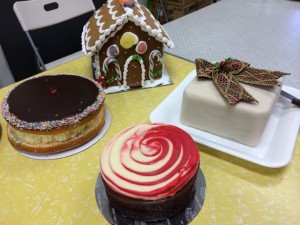 We had another Christmas celebration yesterday. This time in the office with a tasty linch of pizza, roast chicken and tasty Subway sandwiches. The spread was followed by these delicious cakes.
It feels like we're been celebrating Christmas for weeks with our Christmas party a couple of weeks ago, other lunches and them a head office team lunch yesterday.
It's a great time of the year.