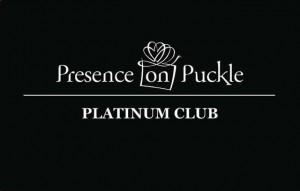 Kudos to the team at Presence of Puckle in Victoria for their Platinum Club card. The lucky holders of this coveted card get a 10% discount of many items in-store at the wonderful Presence on Puckle business. By labelling this PLATINUM CLUB the business is making the holder of the card feel very special and appreciated.  This is a great way to reward those most valuable of customers, your regulars who support your business. It's an ideal small business program.
While some businesses create a VIP card and call it just that, this business has gone for a fresh and inspiring approach.
The Tower Systems marketing and creating team is thrilled to have been able to design and produce these cards as part of the service we offer our POS software customers.