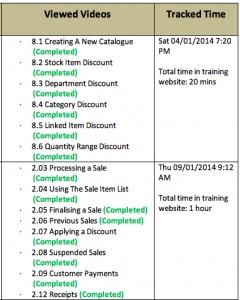 More and more retailers and their employees are using the extensive library of professional video-based training that we offer for learning how to use and benefit from the Tower Systems Point of Sale software. We track all access to learn about how people engage with the resources we have provided. This access data provides us with valuable insights.
It is a thrill to see new employees to a business using our software follow a thread of learning – it validates our investment in developing the resource and gives us confidence that we have another knowledgeable user in our community.
This access-from-anywhere video based training library is not the only training we offer – our customers also have access to live in-store training, over the phone training and group live online training. They can choose the training delivery method that best serves their needs.
The video training library is another part of our exclusive Tower AdvantageTM program. It is a valuable and appreciated point of difference for us.