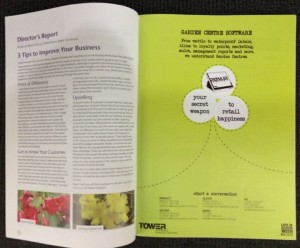 The Tower Systems garden centre software features in the latest issue of Nursery & Garden magazine.
Promoting the latest release of our software for garden centres, this fresh for 2014 advertising is part of a co-ordinated campaign to reach out to garden centres and nurseries across Australia, to show off the quality business-specific software we have to meet their needs.
The marketing itself reflects well on the professionalism of our software.