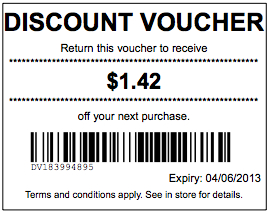 Tower Systems has hosted two live discount voucher training sessions already this year, offering retailers insights, advice and training on the proper setup and running of discount vouchers and how discount vouchers are proving to be more successful for retail businesses than the old and tiresome points-based VIP / loyalty card systems.
From the time we launched discount vouchers we have backed the software facilities with business rules. This has included collateral, terms and conditions and other support materials. We have been able to provide such practical and valued advice because we're retailers too. We can share advice based on our own experience and with the backing of our legal and CPA experts on business regulations.
With hundreds of retailers using our discount vouchers facilities we are building good insights and experiences with our innovative and exclusive business growth opportunity. yes, this is about much more than just software – it's about business integration, staff training and over the counter pitch and management.