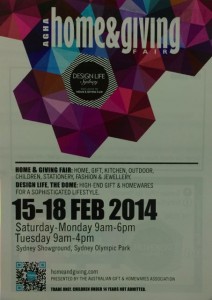 The Tower Systems Gift Shop Software will be on show at the Home and Giving Fair in Sydney from this coming Saturday.
For four consecutive days gift and homewares retailers will be able to see our software live and running, they will be able to see and experience this terrific software live and see how it can help them build more valuable retail businesses.
As a partner of the AGHA association for years, Tower Systems has a track record supporting not only gift and homewares retailers and suppliers but also the association supporting these businesses.
This trade show is an excellent opportunity to help suppliers and retailers to work more closely together.