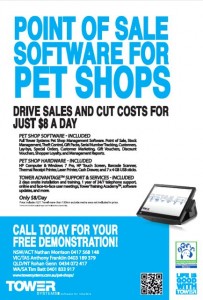 The latest release of our Pet Shop Software features in a full page ad the next issue of the journal of the Pet Industry Association of which we are a sponsor.
Thanks to the support of national pet store suppliers and our rapidly growing community of pet store users using our Pet Shop Software we are encouraged to reach out to more pet retailers as the industry standard software on which they can rely to build more valuable relationships with suppliers and customers for the benefit of their business.
This latest ad has been timed to fit with a new release of our Pet Shop Software – delivering even more facilities for pet retailers.