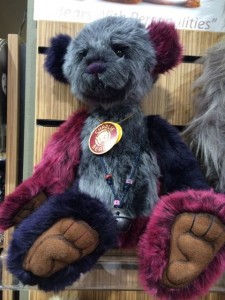 This bear is from a collection where the average price of each bear is $150 or more. It's a collector's bear, something to cherish and delight for the long term.
For a software company we know a lot about these bears and other collectible gift lines. Knowing what we know is part of our job – understanding suppliers to our retail partners and knowing how to leverage that for the benefit of our customers.
POS software is about more than the software itself. Deeper and more meaningful supplier / retailer relationships is an area where we help by being the glue on which both sides can rely.