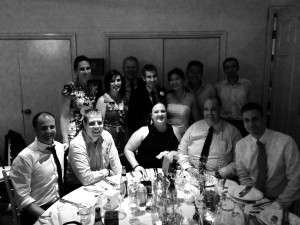 Some of our team were able to share in the wedding of our Customer Service Manager Mike Hill to the beautiful Kim Tran yesterday in the Hunter Valley in NSW.
The wedding was wonderful and the socialising at the reception a treat. The photo shows team members and some loved-ones who were able to make the special occasion.
We are thrilled to have been able to be part of such a special occasion.