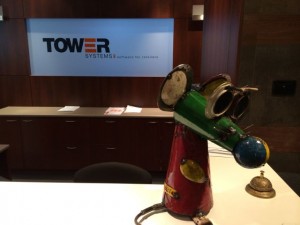 We loved one of the products sold by a supplier to retailers in a couple of the retail channels we serve that we bought something for our reception area.
This cute mouse brings a smile to the faces of visitors and it reminds us of our customers in the garden centre, pet shop, homewares and newsagency retail channels.
We like the fun and colour of this cute mouse.
We're not your average software company.